Our Team
Our Team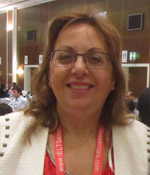 Marie Claude Saliba
(Mrs.) first started her volunteer activities at the Parents Committee with the College Notre Dame de Jamhour in 1990. Mrs. Marie-Claude's career started unofficially at Educom Overseas in 1998 as its founder. Educom Overseas was first established formally in 2001 and started offering its services with full capacity from the Beirut head office. As a consequence, Mrs. Marie-Claude has more than 20 years of experience in recruiting, training and education counseling. With an MBA from the American University of Beirut, Mrs. Marie-Claude is currently the General Manager at Educom Overseas responsible for running smoothly and professionally the central office situated in Beirut and the regional offices spread all over Lebanon. Mrs. Marie-Claude management and organization skills resulted in nominating Educom Overseas as one of the best international education agencies in the Middle-East by the LTM Star Agency Middle East & Africa in 2009 and 2013. She is an ALTO ambassador, an English UK partner agency and an ICEF Trained Agent Counselor (Itac #0275)
Mrs. Marie-Claude and her husband Prof. Dr. Elie have three grown children who were students in College Notre Dame de Jamhour throughout their pre-collegial educational period. The three children decided to study overseas, in France & United Kingdom and at the present lead successful lives in Dubai, London and Paris. Being the grandmother of 4 children, Mrs. Marie-Claude loves spending quality time with her family and loves traveling.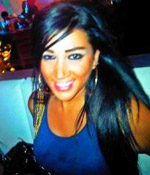 Sandy Khoury
(Miss.) is the senior educational consultant and internship specialist at Educom Overseas. She has been working with Educom Overseas for 12 years. Sandy started out as the charge officer of the orientation Unit then her position grew to include English Language Unit cover and other managerial tasks. Currently, Sandy is the designated officer for all US and Australia Educational programs. She is also specializes in helping students with finding internship in the US –Europe- Far East including China.
Sandy has a Bachelor of Arts in English Literature and a teaching diploma
Michel S Salameh, CHT
(Mr.) is the Partnerships & Development Manager at Educom Overseas. Michel has worked with Educom on many projects and programs since 2008. After working with the United Nations for 5 years Michel returned to Educom with 3 main objectives:
Establish a new branches to be linked to the head office and to cater for Lebanon north area youth and MENA region
Develop the services and products portfolio to serves different youth categories and Build strategic connections and collaborations with new stakeholders
Increase the internship programs available to include all faculties at varied global network, at both physical and virtual capacities
The scope of 15 years of professional experience includes Education Management, Project Management, business development, international partnerships, Talent Management, Students recruitment, Systems development, Training, Counselling and a strong background in Hospitality and Hotel Management.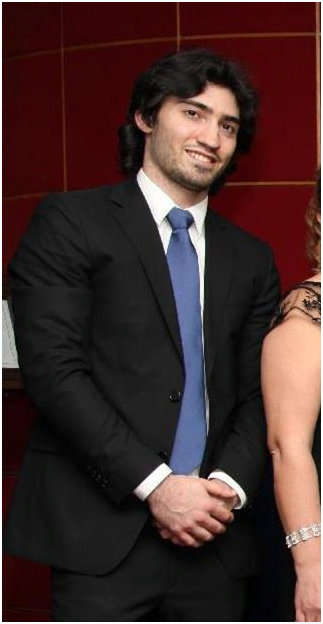 Shant Aknadibossian
(Mr.) is the marketing manager at Educom Overseas in Hamra branch for around 2 years. He is the head of social media, a business development specialist and responsible for counseling students. Shant Aknadibossian graduated with a B.A in finance & completed his master's degree in management at the American University of Beirut. Over his years of working experience, Shant Aknadibossian gained excellent & strong communication skills, exhibits strong motivation to enhance the agency and he is an extremely flexible and initiative taker!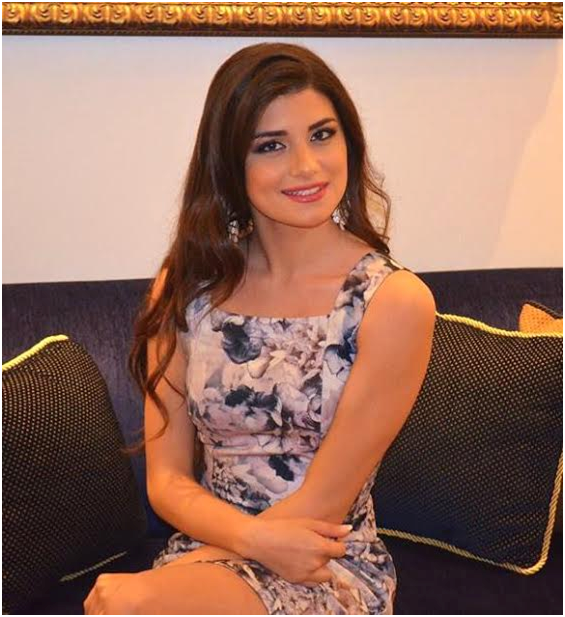 Melissa Maalouf
(Ms.) is the assistant marketing manager at Educom Overseas in Jal El Dib branch. She's responsible for meeting with students on a weekly basis to assist them with decisions regarding their educational needs & quest to study abroad as well as organizing fairs and exhibitions on campus events in local universities. Melissa graduated with a B.A. in Hospitality Management concentration in Events Management at Notre Dame University Louaize which helped her gain excellent organization skills, in addition to the ability to carry out a number of tasks at the same time, good communication and people skills, a high level of attention to details, the ability to work under pressure and meet tight deadlines, good negotiation, sales, and marketing skills.
Melissa Maalouf loves reading, playing soccer and traveling.